What's NEW at Teen Wisdom.com!

Click here to learn about
The Teen Wisdom Inc. Fundamentals of Teen Life Coaching Audio Program

Become a Teen Life Coach


Click Here To Learn About The Teen Wisdom Inc. Virtual Life Coaching Program
Welcome To Teen Wisdom.com!
Hey girls, I'm Tami Walsh, Teen Life Coach For Girls!
I wish I could be meeting in person right now with so many of you from all over the world who write me here, but since that is not possible just yet, I must tell you that I am fired up to have you visiting me on this page.
WELCOME TO THE SITE!!
I really consider it your site because this place is truly one that I want you to come to knowing how important and valuable you are to me, the other girls you will be able to interact with on the site, and to the world in general.
Any step you EVER take to personally learn more about yourself contributes to the wellbeing of everyone on our planet because everyday YOU positively affect many peoples' lives.
I created this site because I know that major stress and pressure exists in your lives.
I also believe your teen years can be a great time! And I, as your life coach, (and all of us at Teen Wisdom) want to make sure of that! Look, there is a lot to live up to being a teen girl in our society today. Trust me, it hasn't been that long for me. So, I wanted this to be a place you could come to knowing that you have someone who "gets it!"
Here's what you'll find on the site:
Information about me, (why I'm a life coach, and how you can work with me personally as your coach!) the life coaching programs we offer, inspiration, and information about my popular program called oneness4girls and how to find a Certified Teen Wisdom Inc. Coach in your area. As you explore the site you will also find goodies for you, info about upcoming events, what other girls are saying about Teen Wisdom Inc. and of course a special section for parents to find out about more about Teen Wisdom Inc. and who I am.
Here's What Girls Are Saying:
"Tami, your coaching has helped me look at things in ways no one has ever talked to me about. You're the kind of person that every girl should have… I trust you with everything because you respect each and every girl for who she is. You're a big sister, a best friend, a mentor, and most of all a blessing. You've helped me through the obstacles that seem invincible because you've been through it and actually understand and respect what I say."
~Amanda, Age 16, San Diego, CA
"Tami helps me put my life in perspective. She makes things clear. She gives me hope and shares real life secrets I need to hear about. Her metaphors and sense of humor teach me how to handle my problems. She lets me know I'm not the only one going through my insecurities. She "gets" what teen girls are going through, because she has gone through it too!"
~Laura, Age 15, Santa Monica, CA
"Basically Tami, you and the Teen Wisdom Inc. life coaching have made me comfortable liking and accepting who I am. That's a big deal to me!"
~Karen, Age 13, Los Angeles, CA
Here's What Others Are Saying:
"Tami Walsh's enthusiasm and support of teenage girls empowers them to love and believe in who they are and who they can ultimately become. Tami's life coaching is the key that unlocks every girl's "Teen Wisdom."
~Mark Victor Hansen, Co-Creator, Chicken Soup For The Soul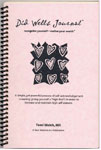 "Did Wells" Journals: The #1 Way To Build Self Esteem!
A simple, yet powerful process of self-acknowledgement (meaning giving yourself a "high five!") in order to increase and maintain high self-esteem.


ANNOUNCING
The Teen Compass
The latest revolutionary segment from the film, "The Compass." It will empower you and your teen's life!
Click the play button above to view the Teen Compass Video.
FREE INSPIRATION
Get our FREE article for parents:
Talking To Your Kids About War: 7 Tips Every Parent Needs To Know!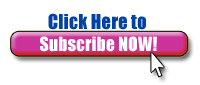 Bonus: You'll also receive our
inspirational ezine: Insights for Moms
Your information is secure, and will NEVER be shared with any third party.