Announcing, products to help make parenting your teen easier and even more fun!
Audio Programs: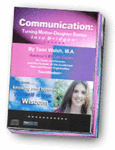 Communication: Turning Mother-Daughter Battles Into Bridges™
By Tami Walsh, M.A.
You can enjoy your relationship with your teenage daughter on a daily basis once you listen, and then listen again to this powerful CD!In this audio program you will learn:
| | |
| --- | --- |
| | The 5 most common roles mom's take on in their daughter's lives |
| | The 2 Bridges of Communication guaranteed to enhance closeness |
| | Powerful "bridge building" techniques to increase listening and decrease yelling |
| | And much more. |

MP3: $12.95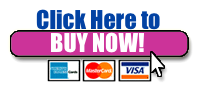 Products for Teen Girls
Journals: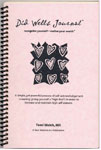 "Did-Wells" Journals: The #1 Way To Build Self Esteem!
A simple, yet powerful process of self-acknowledgement (meaning giving yourself a "high five!") in order to increase and maintain high self-esteem.

$15.00 + $4.00 shipping & handling (international shipping not available)